---
Resources
Art, Cuisine, Famous Italians, Festivals, Folklore, Genealogy, Holidays, Hotels, Photos, Real Estate, Sports, Travel and More
---
Guides
---
Surname Collection
Add your name to the collection.
---
Recipes
Authentic Italian recipes for you to enjoy.
---
Photo Galleries
Enjoy photos of Italy, wine making & more.
---
Proverbi
Proverbs in Italian & English.
---
Our Paesani
Weekly column dedicated to today's Italy.
by Francesca Di Meglio
---
Italian Memories
Articles on growing up Italian.
by Cookie Curci
---
Una Mamma Italiana
Articles for Italian mammas.
by Tiffany Longo
---
Learn Italian
English-Italian guides
Spanish-Italian guides.
---
Molto Italiano
Sign up for our FREE newsletter.
---
Trivia
Test your knowledge of Italy.
---
The Witch of the Porta alla Croce
Page 2
Continued from page 1

"Then they went into a field, and the fortune-teller produced a goblet of coloured glass, and called to the swallow, which is a bird of good omen, and to the small owl, which forebodes evil, and said, 'Whichever shall alight first on the edge of this cup will be a sign to you of success or failure,'

"But the first which came and sat upon the cup was the owl.

"Then the witch said, 'What there is in that room I cannot reveal, for it disturbs my soul far too much. But I know that the number of that room is thirteen, and you can infer for yourself what that portends ; and more I cannot tell you, save that you should be extremely careful and keep a cheerful heart -- otherwise there is great trouble awaiting you.'

"But the lady returned home in a great rage at her disappointment, and all the more resolved to enter the room. Then all the family finding this out, reproached her, and urged her not to be so distracted ; and she, being obstinate, only became the more determined ; for she was furious that she could not force an old man to reveal a secret which had been handed down for many generations, and which could only be confided to one, or to the eldest, when the old man should die.

"And at last her evil will or mania attained such command over her, that she resolved to kill all the family one by one, till the succession of the secret should come to her. And so, after boiling deadly herbs with care, she made a strong subtle poison. And by this means she put to death her parents, brothers and sisters, aunts and all the family, without remorse, so resolved was she to master the secret.

"The last to perish was her grandfather, and calling her to his bedside he said, 'We have all died by thy hand ; we who never did thee any harm ; and thou hast felt no remorse. This thou didst to gain a treasure, and bitterly wilt thou be disappointed. Thy punishment will begin when thou shalt learn what the thing was so long hidden ; truly there was sorrow enough therein, without the misery which thou hast added to it. That which thou wilt find in the chamber is a skull--the skull of our earliest ancestor, which must always be given to the care of the eldest descendant, and I now give it to thee. And this thou must do. Go every morning at seven o'clock into the room and close the windows. Then light four candles before the skull. In front of it there lies a great book in which is written the history of all our family, my life and thine; and see that thou do this with care, or woe be unto thee!'

"Therewith the old man died, and scarcely had he departed ere she called an old woman who was allied and devoted to the family, and in a rage told her all the secret. The old woman reproved her, saying that she would bring punishment on herself. But, without heeding this, the lady ran to the chamber, entered, and seeing the skull, gave it a kick and hurled it from the window, far below.

Return to Italian Folktales Page
---
---
---
Leland, Charles Godfrey. Legends of Florence: Collected from the People And Re-told. New York: Macmillan and Co., 1895. 114-117
---
| | |
| --- | --- |
| | |
| | |
Follow Us
Featured Item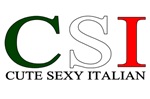 Shirts & Novelties
---
Partner Links Shops/Stores Italiansrus Gear
Proudly display the colors of Italy with these great products.

FORZIERI.com

The world largest online retailer for Premium Italian Fashions.
---
Travel